Using the Asset Manager Tool, you're able to upload your own map assets to Dungeon Fog for your personal use! It is accessible while in the map making program using the tab in the upper left.

On the left panel, you can see the listings of individual assets. On the right panel, you can see collections you have made. A collection is a collected group of assets that are sorted via self-made category. You can create a collection category from scratch, or you can make a collection from the map you are currently working on. Doing this will add all assets you have placed in your map in this collection.

Here, you can see the asset manager while DUNGEONFOG assets are selected.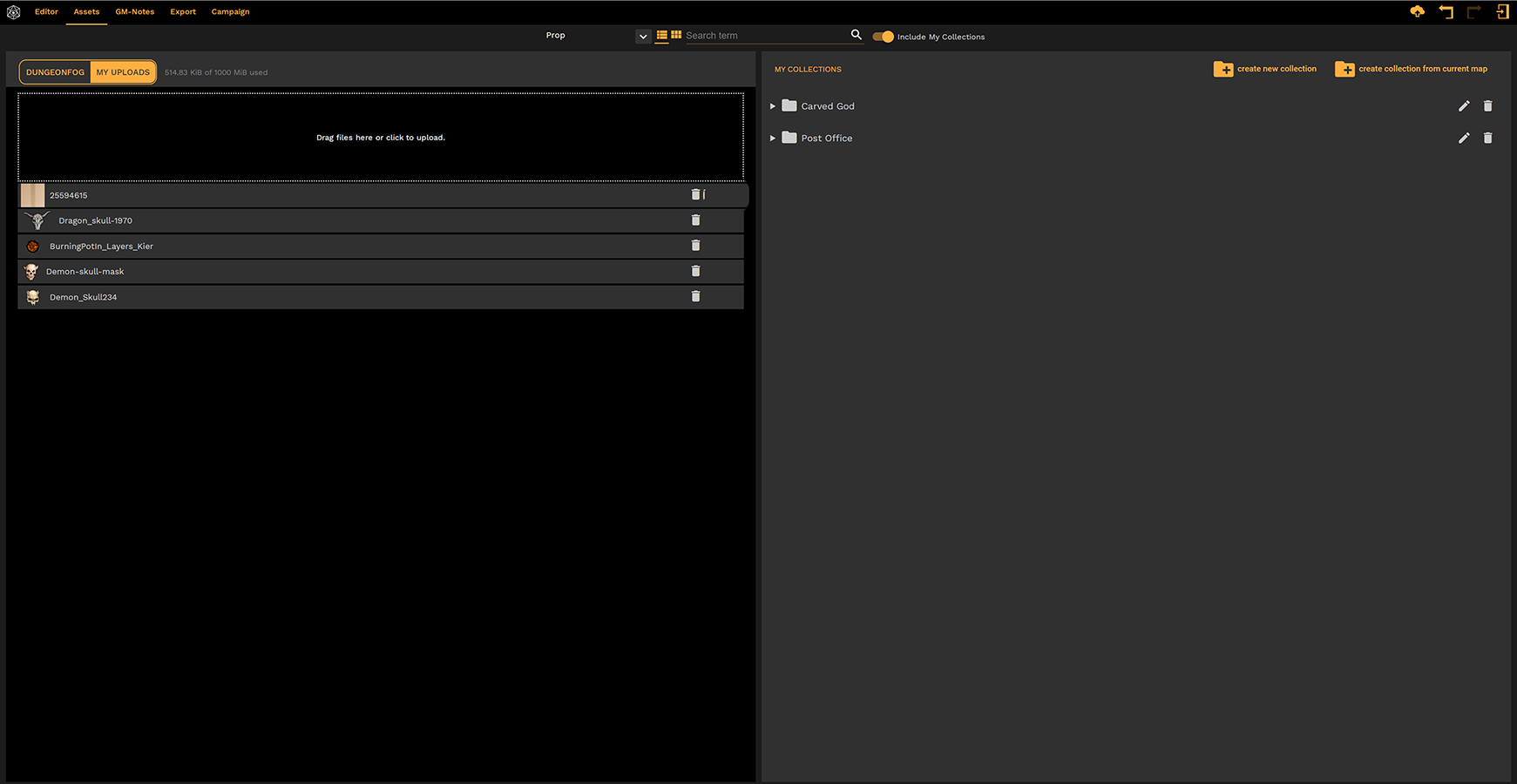 Here, you can see the asset manager while MY UPLOADS assets are selected. You can add assets by either dragging the files in the drop box above where the assets are listed, or by clicking on the drop box and selecting the files from a folder. Make sure you upload the prop, texture or token into the right category by selecting the drop-down in the main navigation bar (Default: Prop).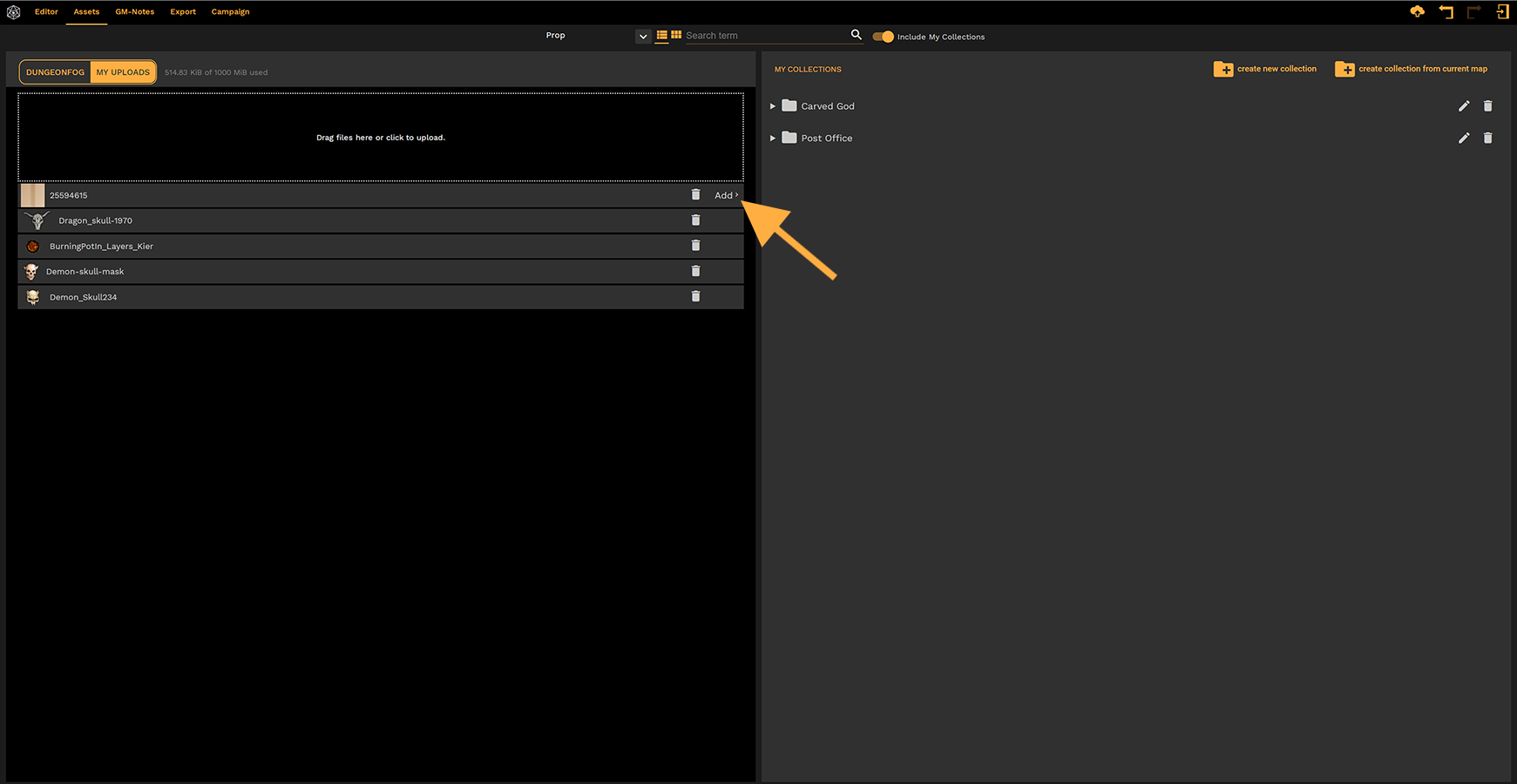 You can add individual assets to a collection by dragging them over to your collection or by hovering on the right hand end of an asset bar. In DUNGEONFOG assets, it is next to "© DUNGEONFOG", and in the MY UPLOADS assets, it is next to the trash can icon. Note: The Add button is hidden unless you are hovering over it with your mouse.

Once you've pressed the Add button, a pop up menu will appear, prompting you to select which collection it will be put in.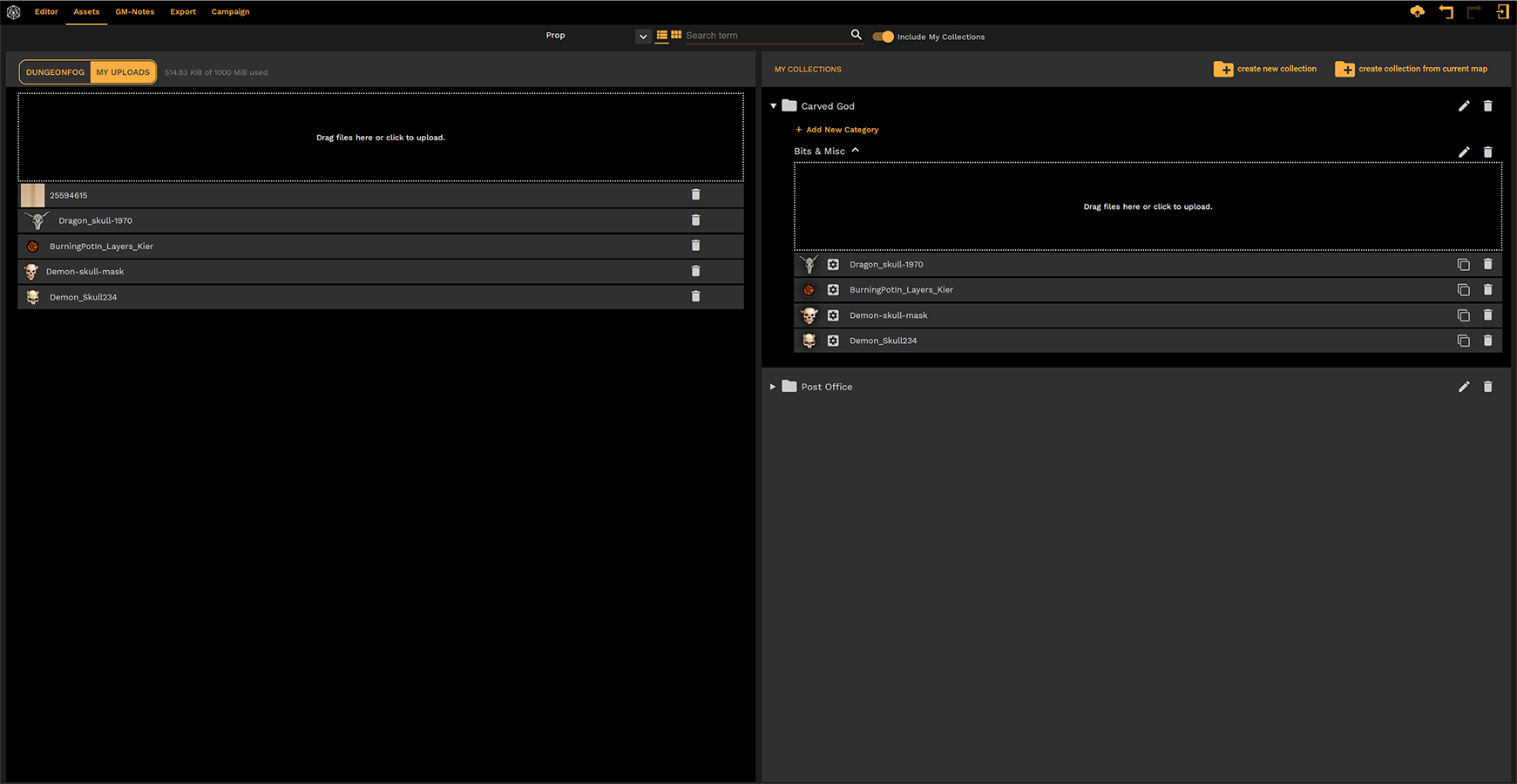 Once selected, it will appear in the collection you have selected.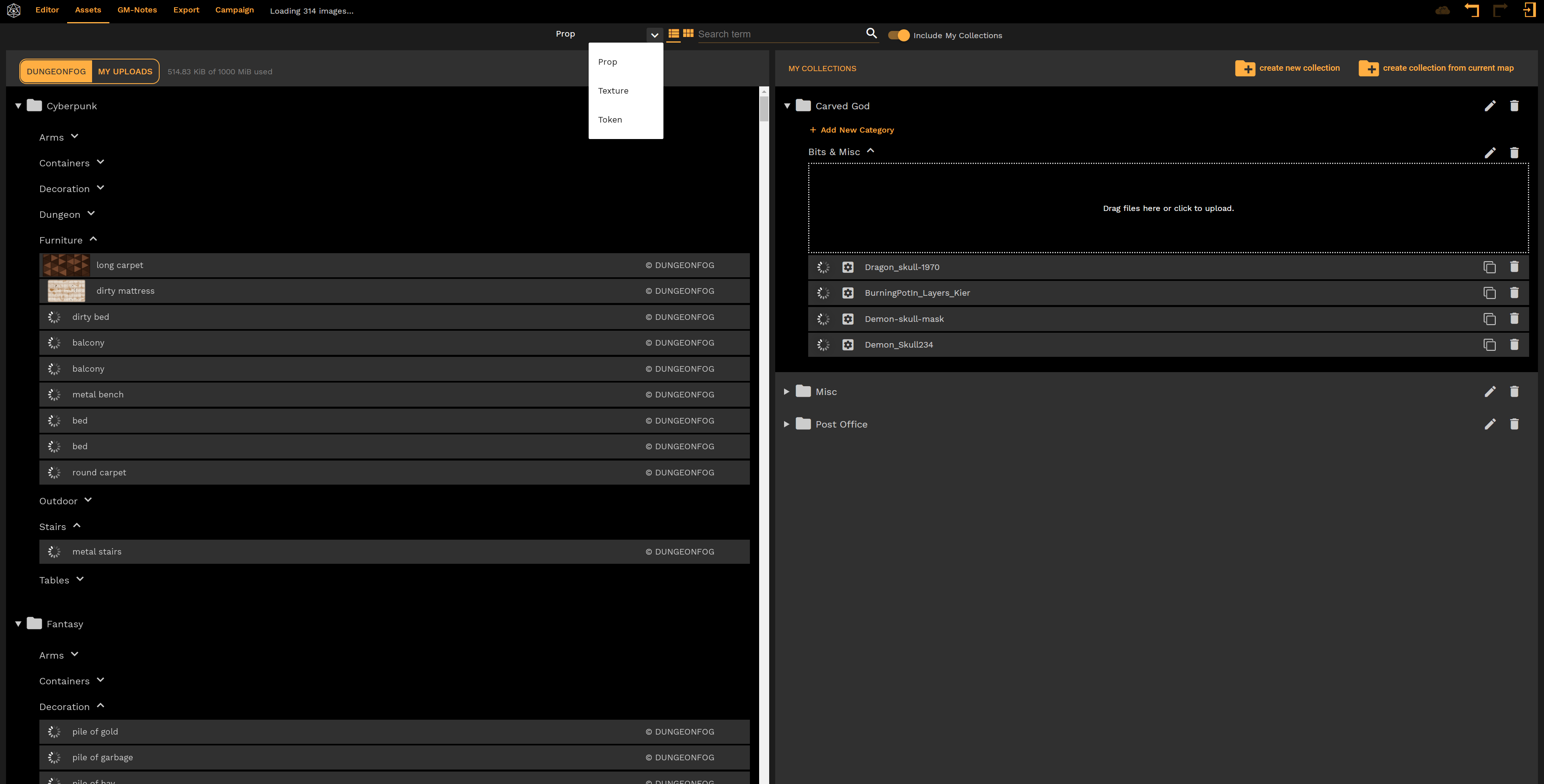 Note:
Using the Asset Manager, you can upload assets for either Props, Textures, or Tokens. Make sure you have the right one selected when you upload!