We do not recommend turning off the Windows Defender entirely. Windows Defender is a good way to keep your PC protected and we do not recommend turning it off. Below are the known Windows Defender errors you may encounter when running Deios.
SmartScreen

When SmartScreen appears it usually says the app is unrecognized. This is our fault, since we unfortunately messed up the codesigning due date.

The result is, that the filter leaves you with only one button to push: Don't run.

To run the application all you need to do is click the 'More info' link at the end of the warning paragraph and then click 'Run anyway' to run the application.

1 - Click 'More info'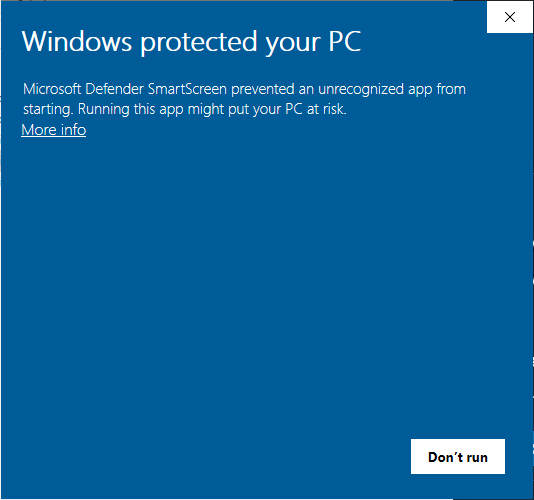 2 - Click 'Run anyway'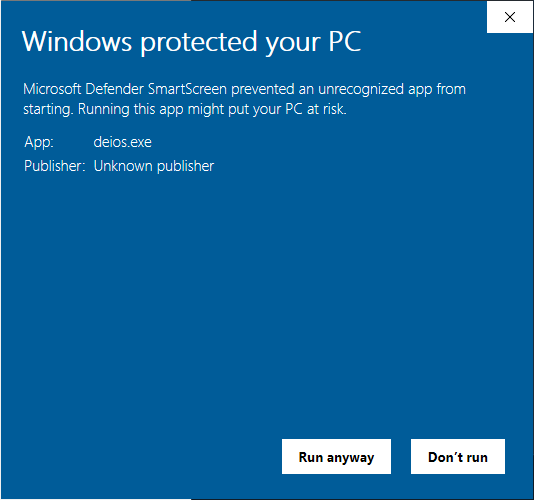 The application should now launch. You should not be prompted again for the current version.

---
Firewall

You may be prompted with a Windows Defender Firewall notification. This is expected, please allow access for this application.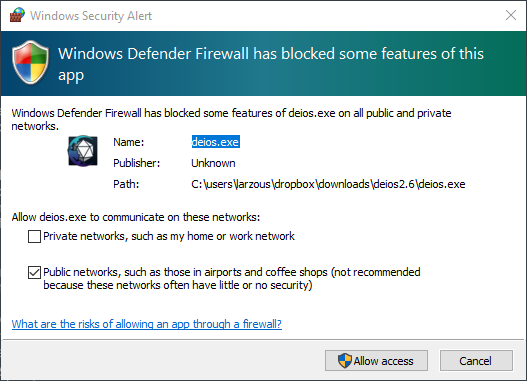 ---
Last Updated for - Deios Feature Alpha v0.3.0