Welcome to our installation guide for our macOS version of the Deios application.

To being, please download the macOS version of the application from the Deios Account manager:

After downloading the software, please extract deios.app and place it in the Applications directory.

2 - Run Application

After opening the application you will most likely be prompted with the security prompt below, this is expected. Press 'OK' to close the notification.

Please proceed to open System Preferences: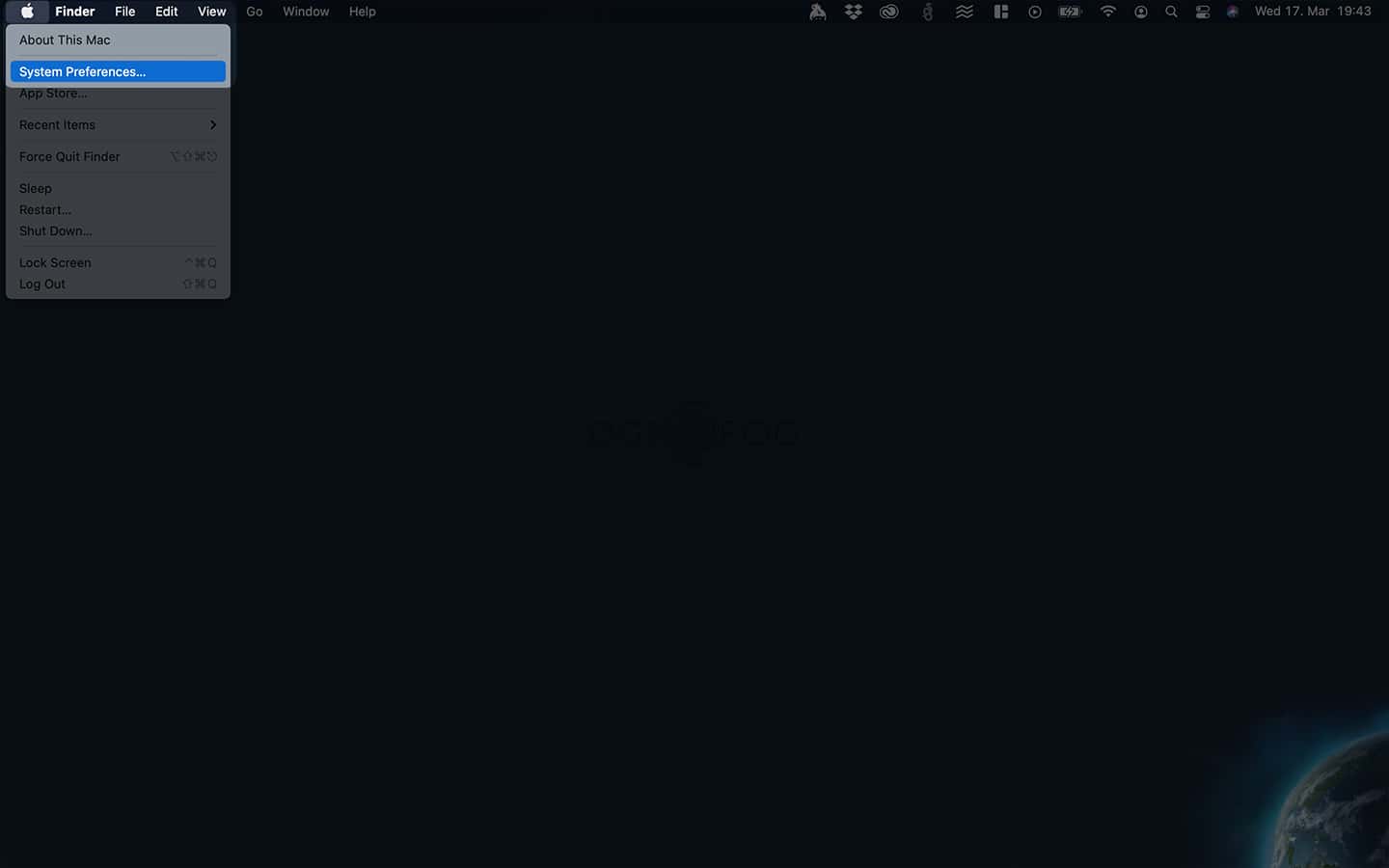 Open Security & Privacy: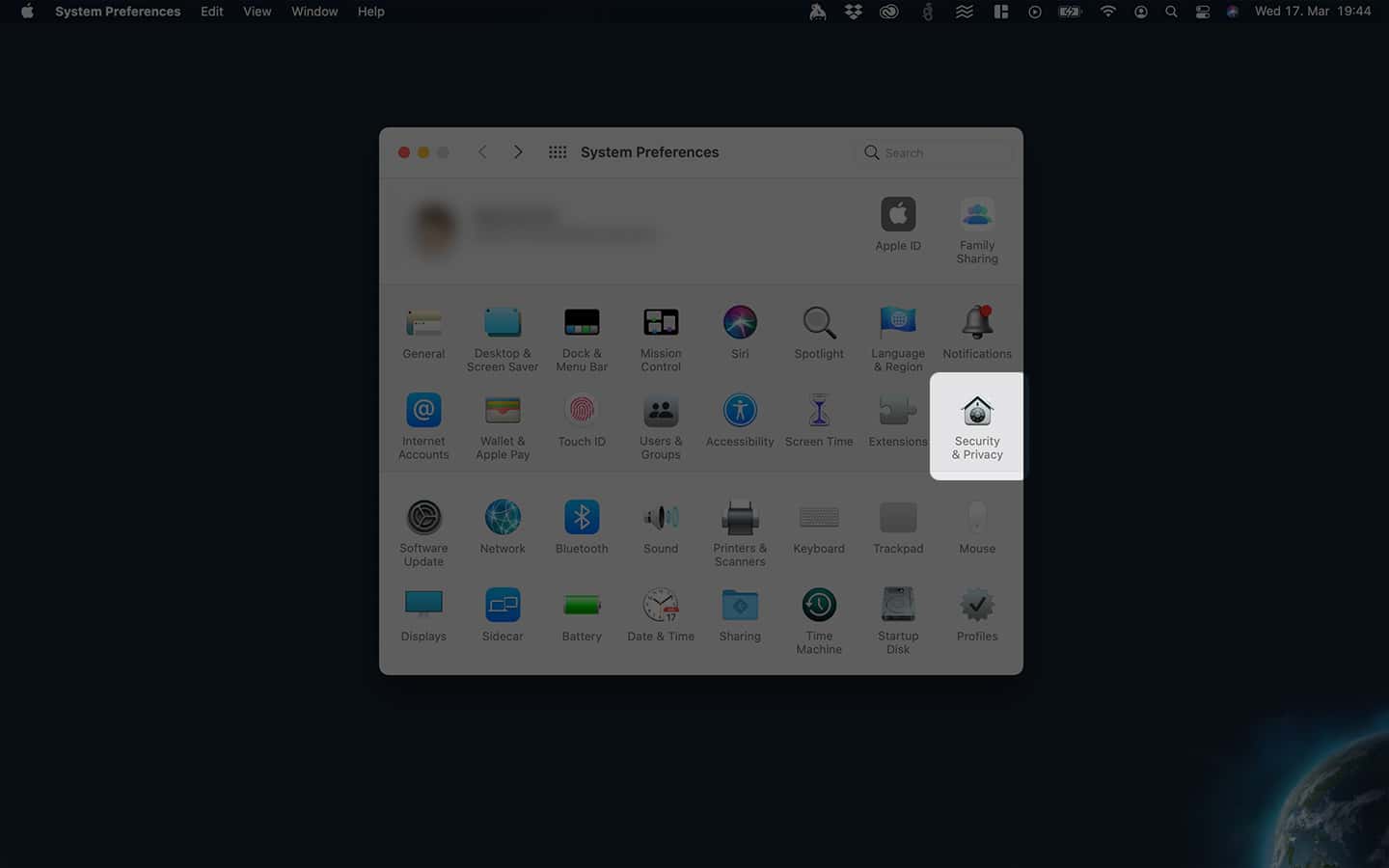 At the bottom of the security window you will see that Deios was blocked, please select the option 'Open Anyway' to proceed:

macOS 12:

macOS 13: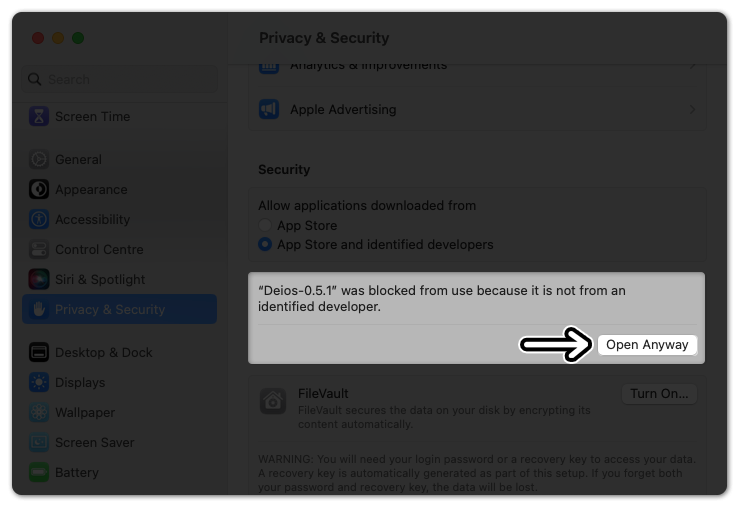 You will be prompted with the security dialog to confirm that you want to allow this application to run, click 'Open':

Deios should now launch at this time.

---
Last Updated for - Deios Feature Alpha v0.5.0